Why did Wordtracker.com, a Google PageRank PR7 website, use CSS to hide text such as: Primary navigation, Help navigation and Secondary navigation? And why Google did not penalize such untrustworthy act?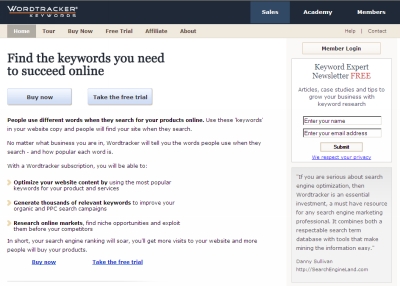 It is stated clearly in Google's Hidden text and links – Webmaster Help Center that the use of hidden text "can cause your site to be perceived as untrustworthy".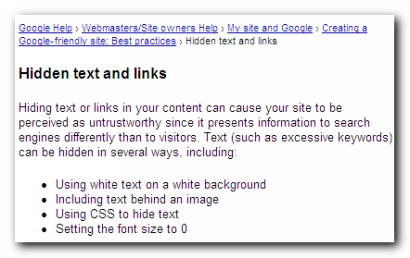 Does it mean that a PR7 site can hide text using CSS and not get penalized?
I discovered the hidden text several months ago when trying to figure out how Google generate sitelinks for some of these high PR sites.
When I searched for free keyword tool, Wordtracker was Number 1 and appeared to be "authoritative" site with a list of sitelinks.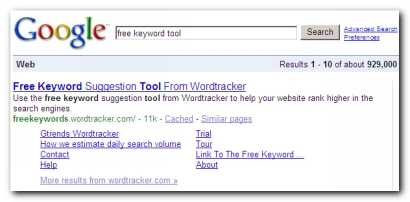 Initially, I didn't want to blow up the matter and waited for the PageRank update to see if Google will take action and downgrade Worktracker.com but nothing changed. Worktracker continues to be a "trusted" site.
Now that we know Google "tolerated" certain hidden text technique using CSS, you may want to try it on a MFA or throw-away site. Here's how Wordtracker did the trick.
Hide Text with CSS Position:Absolute & Left:-999em
The hidden words to be hidden were enclosed within <em> and </em> tags.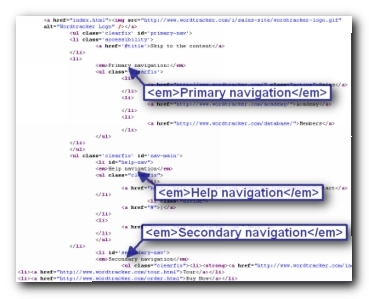 Click Here to View Full-size Image
The <em> attribute was modified with absolute position and the words were placed way out of the viewable area.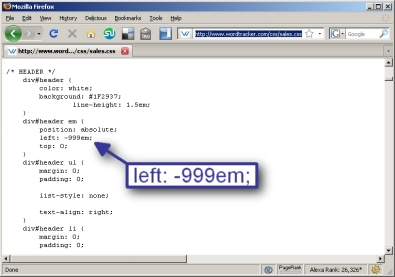 Click Here to View Full-size Image
Warning: Use the above Hidden Text CSS technique at your own risk! You may be penalized by Google eventually.