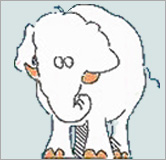 Now that I will receive my HD-Ready Sony BRAVIA V Series 46″ LCD TV in 2 days' time, I am getting all excited about HDTV broadcast.
BUT, it seems that I will not be able to watch any programme in HD after all. Here's why?
First, I do not have a HD DVD or a Blu-ray DVD Player.
Second, I do not have a HD set-top box(HD STB). Although Mediacorp has rolled out HD5, I cannot receive this free-to-air channel with the HD STB.
Third, my Starhub Cable TV set-top box is not a HD STB and I do not subscribe to HD Plus. Not very convinced that my HDTV will be a white elephant, I called up Starhub sales hotline. Well, I was told that with the Starhub HD STB, I should be able to watch HDTV program on channel 2 (Mediacorp Channel 5). She didn't sound confident and I didn't want to believe her. I reckon Starhub Cable TV will need a different channel to stream HD5 to their subscribers.
Alternatively, I could subscribe to mio TV to watch HDTV programmes including the free-to-air HD5. But I won't, not now.
The TV may be HD-Ready or Full HD but without easy access to HDTV programmes, consumers are paying thousands of dollars more for features which they cannot use yet.
So the Sony HDTV which I am receiving on Saturday will be a while elephant for the time being.
Do you have a white elephant at home too?