I think creating a digital footprint is important to marketing your business online.
Digital footprints help you to create visibility for yourself or your company and drive traffic to your sites. This is the first step to establish your brand online.
It is easy to create a personal digital footprint. However, there are certain "rules" that you need to be aware of when you are trying to create a digital footprint for your company.
When I create personal footprints, I drive the traffic to this blog.
Creating Digital Footprints for Your Company
As for my SEO training business, I drive traffic to Finggle.com. BTW, after about 6 months of leaving digital footprints at strategic locations, www.finggle.com is now ranked among the top 10 for SEO training and related search terms.
To understand more about Digital Footprints, you may want to read this white paper published by Harry Hallman.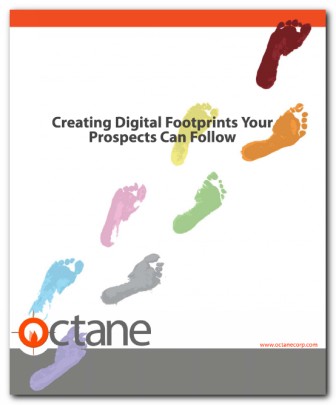 To download the white paper, click here.
I wished I'd read this white paper 6 months ago. I would have saved much time on trial and error!
Go read Harry's white paper now.