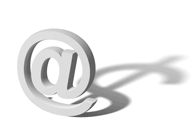 Still on the domain name trading matter because I have been spending a bit more time recently to study the investment potential of domain names.
When we speak of domain name trading, people tend to think of registering a new name and selling it for a profit.
In actual fact, in domain name trading, I am talking about selling used domain names. "Used" in this case means the domain is actually pointing to a website with content and preferably indexed by the major search engines.
When the domain is used and has several backlinks(inbound links), there is a good chance that traffic is already coming to this domain. The more traffic coming to the domain, the more valuable. Because, you can monetize this traffic and also further improve your revenue by search engine optimization.
It is for this reason that savvy domain investors are paying top dollars for expired domain names.
What are the other reasons that people are pay thousands of dollar for an used domain name?
(It was reported that Diamond.com was traded for US$7.5 million)