I believe many people will love to see their blogs or blog posts being ranked top in the major search engines such as Google, Yahoo and Live(MSN) Search.
And I thought I would prepare a 90-minute seminar to introduce working executives to SEO and Blogging with a catchy title…
Getting Top Search Ranking for Your Blog
Let Your Customers Find & Tell You What They Think About Your Service and Product
However, I know that there are already many articles written on the topic of Search Engine Optimization for Blog and Top Search Engine Ranking for Blog.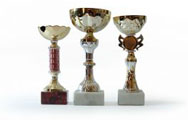 There are of course more than 7 articles available on the Internet, but these are the better ones that I've found. And I will learn from these great Blog SEO Specialists to hammer out my very own 90-minute seminar on How To Get Top Search Ranking For Your Blog.
[UPDATE Jan 31, 2007] I just discovered that there is a 1-day workshop on Blog Marketing. So I may as well not re-invent the wheel and direct working executives interested in corporate blogging to go check out: