I was quite surprise to find a good increase in in traffic to this blog after I posted "MacBook Air or Mac AirBook?" .
People are actually searching for Mac Air Book! I tried a various combination of these search terms at Google and Yahoo, "mac air book" was one of the common suggestion.
MacBook Air is Now Available in Singapore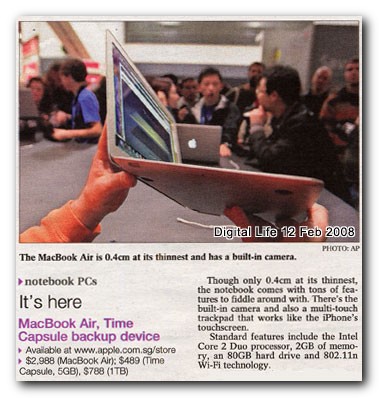 According to a report in today's Digital Life, the MacBook Air has arrived in Singapore. I wish I could lay my hand on one of these super thin notebook.
And when I get one of these world's thinnest and sexiest Mac, I will call it Mac Air Book.
In fact, there was a comment in my earlier post on Mac Air Book that it sounds "so much better".
What do you think?