Kelvin Hui, the web traffic expert based in Hong Kong, thinks that I am one of the SEO experts in Singapore. Honestly, I am flattered.
Thank you for the mention, Kelvin.
He mentioned 4 names in his blog post dated June 26, 2007. My friend Larry Lim is at the top of the list.
I consider Kelvin Hui the SEO expert in Asia but he calls himself a web publisher and sometime an SEO player. I heard that he taught Yahoo people how to optimize website.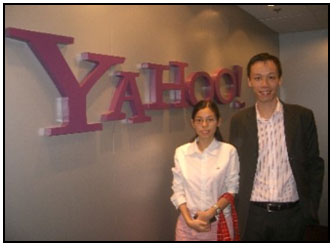 And, if you had been around long enough, you would know that he could drive a million visitors to a website in a matter of days.
In the early days of SEO, he is one of the top brain in using black-hat SEO.
Does he still uses black-hat? I don't know.
Anyway, even if he does, you and I won't be able find out – he will have to cover his trail so well that even Google could not detect.