I was invited to speak at the inaugural SMX Singapore on 13 & 14 October 2008 at Suntec City. Frankly, I didn't know what to expect. I was told majority of the audience were SEM 101 and my presentation was to talk about the fundamentals of Copywriting for Search Engines.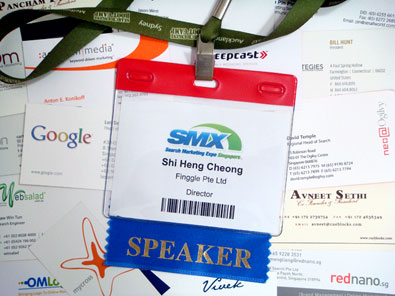 My presentation went well. There was no question asked about SEO Copywriting – either I am so good that the audience understood everything or they were too confused to ask! 😉
I knew it was OK because several people told me that the presentation was lively and entertaining!
I was pleasantly surprised when David Temple, Regional Head of Search with Ogilvy, came up to me, exchanged namecard and asked if I would do in-house SEO training. David was a visiting professor/lecturer in Beijing and Gurangzhou.
You can find out more about David at his blog – SEO SEM Training & Certification.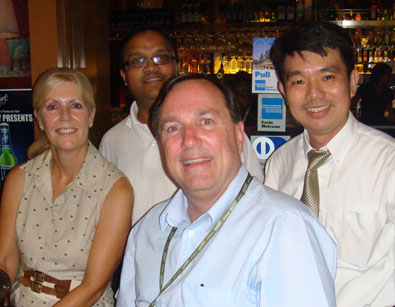 Keynote Speeches
Day 1
The first day keynote was presented by Gillian Muessig, President of SEOmoz.org, spoke about The "Business" of Search and how SEO agencies can flourish despite the difficult economic condition. Her presentation was candid and filled with real-life examples.
What others thought of Gillian Muessig's Keynote: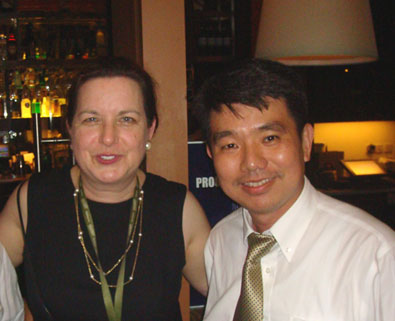 Day 2
Harrison Gevirtz, a 16 year old studying at Santa Barbara High, presented the second day keynote speech on Monetising Social Media. Do not be fooled by his young age! His keynote was truly "mind-opening". I now can understand better the how, what, where, when, why young people use Facebook and MySpace.