The reason we go back to the basics is to make search engine optimization(SEO) really simple.
SEO is not as complicated as most people think it to be. Anybody and everybody can have success with search engine marketing.
Have you really sit and think why you want to SEO?
Is it because of the number 1 ranking?
Or, you want more customers so that you make more money?
Getting search engine visibility is just one of the means to getting more sales. So even if you do not SEO, you can still make money. This is the reason why many Internet marketers tell you not worry about SEO and just get a huge database of email addresses. Since you do not need to SEO, you do not need to learn HTML.
I tend to agree with getting more customers than being rank number 1.
Honestly, it is meaningless to rank number 1 if no one comes to your web page and make a purchase or provide you with their contact information.
I am not saying that you should not be number 1 in the search engine results page(SERP) for your targeted keyword. The objective is not about getting number 1 but getting customers.
SEO is to use the search engines to get the visitors (traffic)
who will make a purchase or do the most wanted response.

You see, until now, I have not made any mention of search engine spiders. Because, SEO is not just about spiders — as far as possible, I don't want to confuse you with technical terms.
All you need to know and do is when you build an informative web page, it will be visible in the SERP and when people search for terms related to the information, a link to your page will be presented them and they will click it to come visit your page.
However, there is a small problem for all new web pages. Your web page is like a new island in a vast ocean. No one knows about this tiny island. The search engines do not know about its existence. No one will come to your new island. You will need to announce this piece of news to the whole world and get transportation link from the nearest civilization.
Getting Links from other Websites – Backlinks/Inbound Links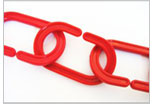 You have to get an established web page to link to your new web page. By established, I mean the web page is already recognized by major search engines.
Basically, it is like getting your friend to introduce her friend(the search engine), to you(your web page).
Once the search engines know about your existence, it will evaluate the content of your web page. Much like how you will size up a person when you first met him.
Search engines are programed to understand text but not picture. That's the reason why you have to write and not just draw. The more you write the better the search engines can know about what you web page is all about.
Site Crawlabilty

Beside getting links from other web pages, you may also link to other pages with useful imformation that share similar theme.
The next very important thing that you need to do is to link up all the web pages from your home page.
Alternative, if you have a larger site with more than 40 pages, you can plan your internal linking structure in a hierarchical manner. For example, the homepage links to 5 category main pages and in turn one category main page links to each item page.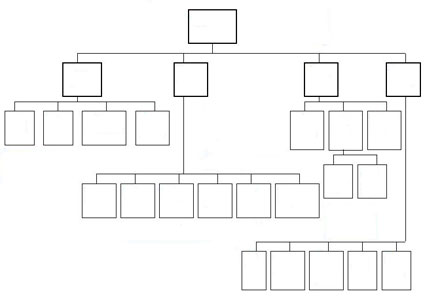 By linking all your web pages systematically, the search engines will be able to visit each one of them, collect information and evaluate every page on your website. Then all your web pages will be visible in the search engine results page.
That just about sum up my view on the very basics of search engine optimization.