Steve Jobs did it again and this time, out of an envelope.
Yes, I think the MacBook Air is magic. It has the magic to make me say "I want" when I first laid my eyes on it.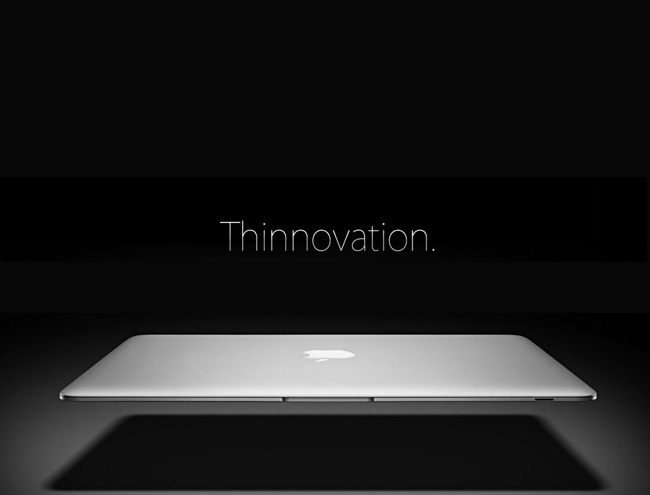 I received an email newsletter from Apple yesterday and I saw this super thin MacBook Air. I clicked at the photo and was taken to the new MacBook Air – Thinovation.
If you haven't seen the MacBook Air ad yet, go watch it now below:
And I was wowing away… and then drool. Yeah, pretty disgusting. Well, I mean "Isn't the MacBook Air disgustingly pretty!?"
Then I realized the whole world is talking about it.
Is it MacBook Air or Mac AirBook?
I was listening to the radio. And the DJs are talking about the world's thinnest notebook. These DJs from the local radio station(in Singapore) were kind of confused over the name of this latest Apple's invention – she was calling it Mac AirBook?
So I went googling for Mac AirBook. To may surprise, there are more than 250 entries on "Mac AirBook".
Here's a MacBook Air Guided Tour:
By the way, if you are thinking of buying the Mac Airbook in Singapore, you'll have to pay more. The new Mac Airbook costs S$2988 (>US$2,000) in Singapore whereas price starts at US$1,799 in the US.