The IT Show is the first of the 4 big annual consumer electronics shows: in March, IT Show; in June, PC Show; in August, COMEX and in November, SITEX.
This year IT Show starts on Thursday, 11 March and last day on Sunday, 14 March at the Suntec Singapore. The opening hours of the IT Show is from 12 noon to 9pm daily.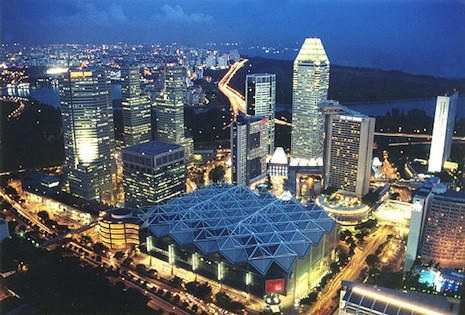 Because I wrote about these computers, digital cameras and electronics events in a couple of my blogs over the past years, I have collected some very hot keywords. And traffic for IT Show related search is already going up. Visitors to my blog post on IT Show has nearly doubled.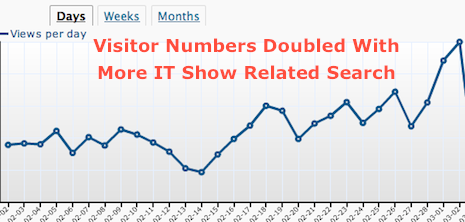 What Keywords to Use for IT Show 2001
Well, the obvious one is "it show". However, people who knows about the IT Show and intend to visit the show are more likely to use "it show 2010".
But "it show" is such a generic terms and search engines will tend to show you search results for international websites instead of those talking about the IT Show 2010 in Singapore at Suntec City. So people are adding Singapore to the search terms and using "it show 2010 singapore" instead.
Here's a list of top search phrases which brought traffic to my blog over the past 2 days.
it show
it show singapore
singapore it show
pc fair singapore
singapore pc show
singapore pc fair
comex singapore
pc fair
pc show singapore
it fair singapore
computer fair
pc fair singapore
computer fair singapore
Still Not Too Late to SEO for IT Show
It is not too late to write a good blog post on IT Show and get it ranked in Google and Yahoo. Avoid very hot keywords such as "it show". Choose a longer search phrase to target. Alternatively, add brand names such as VAIO and Acer if you intend to write about laptops or Canon Powershot and Nikon Coolpix if you write about digital cameras.
If you are using AdWords to advertise on Google search or content pages, you may want to use the exact match for the above keywords. You may end up paying less and get better result in terms of converting visitors into customers.