Earlier today, I met with a graphic designer from Fly Design. We had a brief discussion on search engine ranking.
She wants to learn more about search engine optimization and hopefully get her company site ranked in Google and Yahoo for graphic design related search terms.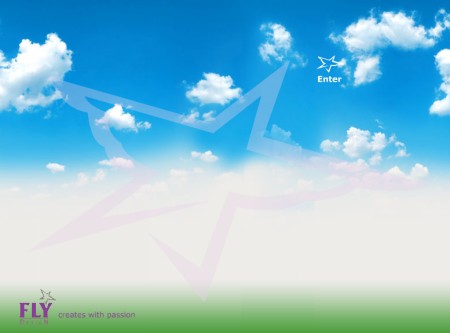 So, I visited her Web site and very quickly discovered what was preventing it from being found in the search engine result listing.
Search Engine Spider Traps
The homepage, www.flydesign.com.sg, is a pure SWF Flash – there is no textual content. Basically, no "food" for the spiders.
There is no hyperlink (anchor text link) to the inner pages of the site – a classic example of a perfect spider trap.
To make things worse, even if the spiders did find the inner pages, it would be useless. The pages, again like the homepage, has no textual content except for the footer

.
How to Rectify the Problem
Don't use images in place of text. Textual content is "spider food", so use text.
Ideally, I will recommend at least 150 words in each page. Make sure you use your targeted keywords a couple times in the content.
Use CSS to Achieve Aesthetic Appeal
To create the visual effect, use CSS – here's a showcase of what CSS can do, visit css Zen Garden.
Don't know what is CSS or cascading style sheet? Go do a search at Google.
There are heaps of CSS tutorials online, or get yourself a couple of Web design books focusing the use of CSS.